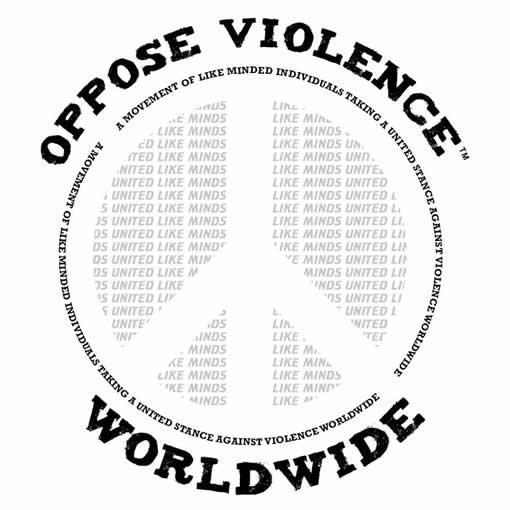 Oppose Violence™ is A Movement Of Like Minded Individuals™ Taking A United Stance Against Violence Worldwide to support those who have been or are currently being victimized by violence. Oppose Violence™ advocates for victims of violence and their families as well as individuals who are seeking change.
Oppose Violence™ also serves as a forum in which to help establish a common understanding about the causes and effects of violence in our communities with the goal of uniting Like Minded Individuals™ in order to facilitate and help fund community based Violence Intervention & Prevention Programs.
Using 100% of voluntary donations and all proceeds from merchandise purchases, Oppose Violence™, through Private Tutor Foundation, Inc., proudly supports 501(c)(3) Organizations offering innovative Violence Prevention & Intervention Programs for Pre-K thru 12th grade students throughout the United States.
Please contact Private Tutor Foundation if you are associated with a Non-Profit Organization seeking supplemental funds to help address violence concerns in your community.
Join Like Minded Individuals™ + Like Minded Groups™ Taking A United Stance Against Violence ...